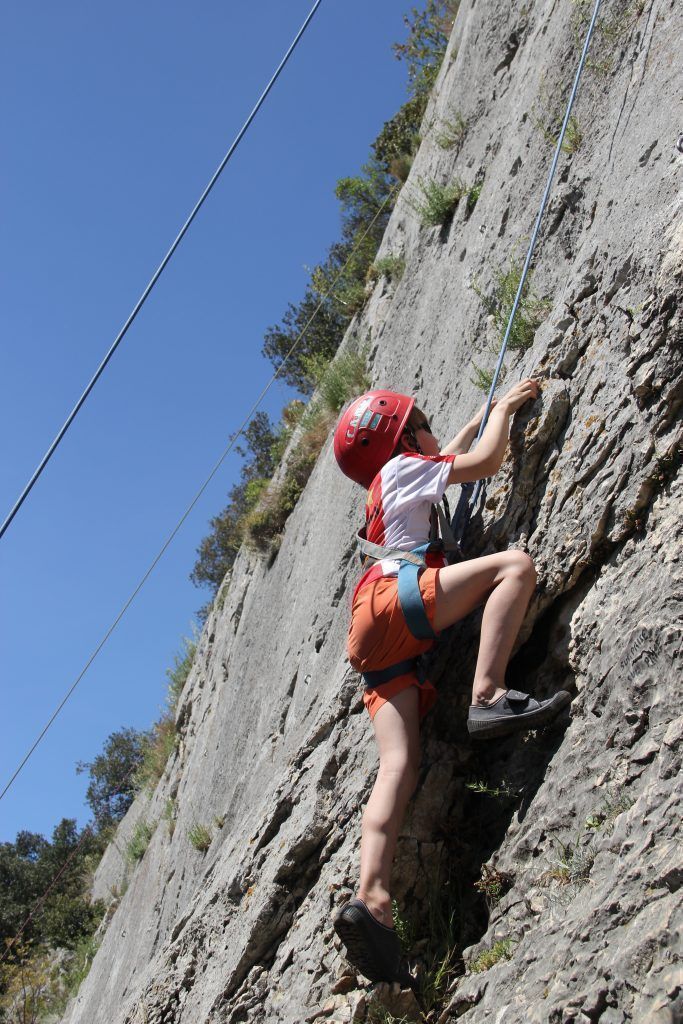 Climbing with children in the south of France
A week in pictures. Climbing with children in the south of France
Every time it is a gamble, how will the weather be, will we be able to climb a little and how is the campsite?. The weather was not quite right this time, but the climbing and camping were plenty positive. This time one week I photos's.
A week in pictures
Since we are bound to the school vacations we like to go climbing in the May and autumn vacations in the south of France. Often it is good weather here and the campgrounds are mostly open. Today I show you a week in pictures's of this hot, cold, sporty week
In recent years we have been lucky every time with the weather. Also this week in April we had fine weather for half the week, but the wind did cause some discomfort the last few days. The nights were cold in the tent, but we could dress well for that and fortunately we had a place at the campsite where we could sit warmly. How was the week, how did e climb and what else did we do.
You will see it in 'a week in pictures's'.
Find campsites on the Internet
On the Internet I had searched for a campground near the climbing area and had mainly looked at the opening hours. The campground was supposed to be open, yet it looked very empty when we arrived. Luckily it turned out to be open and actually it did not get crowded the whole week ( quite nice so!).
Swimming pool, playground and tennis courts
The campsite Le Moulin Neuf near Uzes, turned out to be a hit. There were two large swimming pools, one of which was now open. The boys went for a swim but it was cold.
There was a wonderful playground with climbing equipment, a tennis court, soccer field, miniature golf and table tennis. All the supplies you were just allowed to grab and use. So the boys played a lot of rounds on the mini-golf course.
Climbing
There were about five climbing areas nearby. In the end we only went to two, so this gives perspective for the future. The climbing was so cool again. Nothing beats climbing outdoors.
At the rocks it was fortunately windless. The boys climbed with us for two days and they enjoyed the routes and me again. I climbed my first 6C outside and that was pretty cool!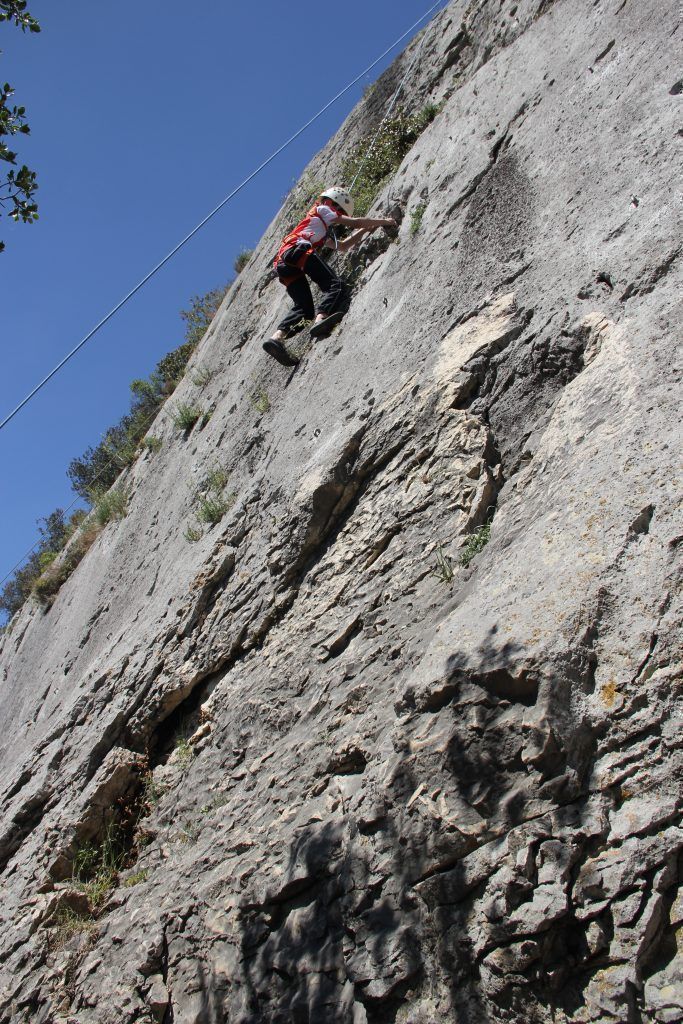 Rest days
Of course we also have rest days during the climbing. Earlier was was in Uzes, but that could not spoil the fun. What a super nice little town this is.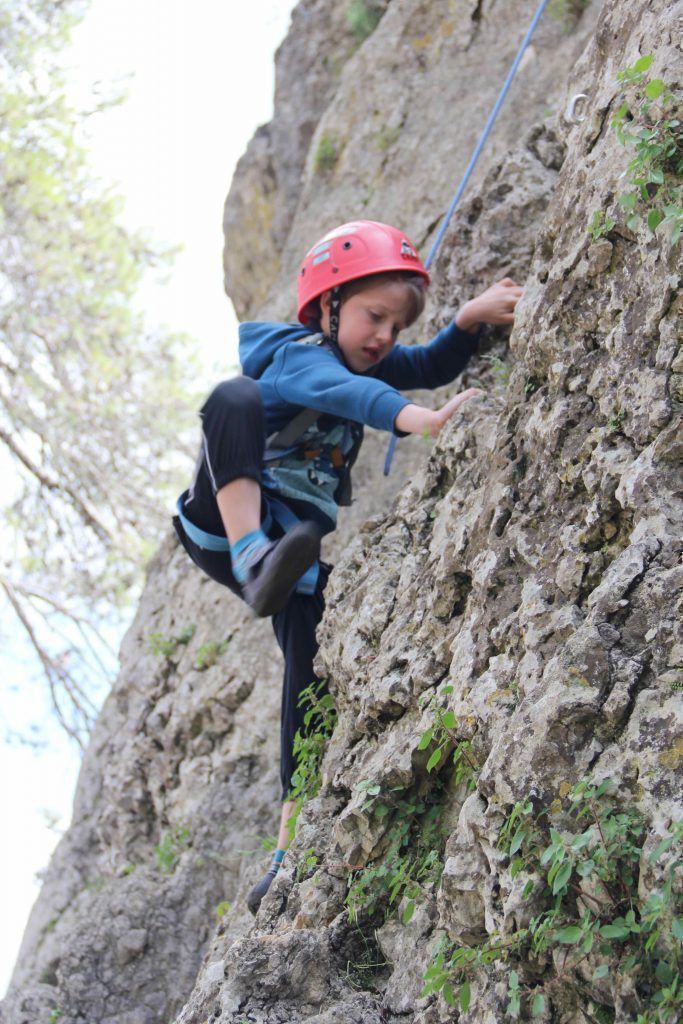 It may not have been sunny and warm every day, but we enjoyed our week away and hopefully we can do a lot more outdoor climbing this year.