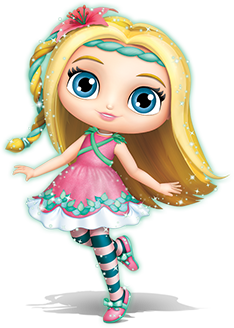 Let it go let it go
Let it go let it go
Since the well-known Disney hit Frozen, 'Let it go' has regularly been my mantra. 'Let it go, let it go', is sung here with some regularity. Well only by myself, the husband and little son don't seem to feel the need to do this. They don't worry as much as I do. I, on the other hand, secretly sing this in my head. With or without steam coming out of my ears.
This morning it was that time again.
On Mondays the little man always goes to playschool. Just playing with other children, discovering, learning and having fun. That's the whole idea of taking him away. He felt like it.
Once inside he went off to play a game. I helped him and got a big kiss. I always take advantage of that because there comes a time when it's not cool anymore to kiss your mother. I should probably also 'let it go, let it go' sing in my head. But ok, I say goodbye to the toddler and walk to the door.
Open it, step through it and turn around one last time, to take a sneaky peek at my little blond guy. Ideal, all those windows in the classroom. I see the little one quietly finishing his game at the table. But then a little fellow comes to him.
I still think; 'nice, now they can play a game together'. Wrong! The little boy doesn't think twice and grabs the playing cards out of my son's hand. Grrrr.. The primal mother in me comes up. I can see myself storming in, lifting the little boy by his collar and hanging him on the coat rack with a swing.
The little boy is floundering and screaming and.. You get the idea, I have a vivid imagination. Obviously this is not what a mother is supposed to do so I stand behind the door looking through the glass. In my head I feel the mantra coming on.
Slowly I step away from the door, breathe in and out, and sing 'Let it go, let it go'.
Of course I know that the little man can take care of himself just fine. He solves this nicely and quietly goes on playing. This was also only a minor incident, which would not even impress the toddler himself. Mom, on the other hand, has to chant more and more 'let it go, let it go'.
Little boys grow up and mama has to let him go more and more. Which is fine, as long as I get to keep singing the well-known Disney hit. 😉
♥ ♥ ♥ Fulltime Mama uses affiliate links. This means that if you click on one of the links, we may get a small commission on it. It costs you nothing extra, but it benefits us.
With this revenue we can maintain this website. We also sometimes get paid for an article or we get a product in exchange for a blog post. Our opinion remains unchanged and honest because of this. For more information please read the disclaimer. ♥ ♥ ♥