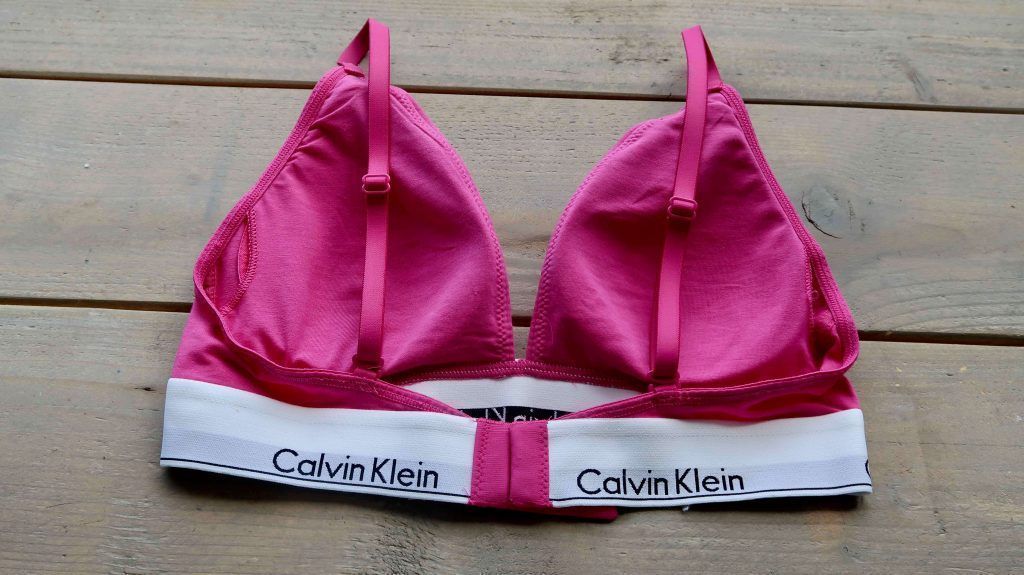 Comfortable lingerie that looks good and is comfortable to wear
Comfortable lingerie that looks nice and is comfortable to wear
You can wear a nice dress or pants, but if you're not wearing comfortable lingerie, you still won't feel comfortable. Nothing more annoying than a sagging bra strap or uncomfortable underwear. But where to find well-fitting lingerie?
Why comfortable lingerie
A bra strap that drops off, underpants that are uncomfortable or a shirt that keeps creeping up, it doesn't make you happy or joyful. This is why well-fitting underwear is so important.
Well-fitting underwear
You're wearing your best dress, your finest jeans or that one nice sweater. With your beautiful and favorite clothes you make yourself feel good, but there is more to it than that. Because if your bra strap keeps dropping off or your underpants keep crawling into your buttocks, you're not going to feel as good as you want to look.
Now how to make sure your lingerie is comfortable?
Match your lingerie to the clothes you wear
If you like to wear dresses with a low neckline, choose a bra with the same low neckline as well. You don't have to worry about a piece of your bra showing all the time. For your own good feeling, choose matching underwear like Calvin Klein underwear and bra as well.
As you can see in the picture it matches perfectly with the Bohemian dresses I wear. With the low neckline, I don't have to worry about my bra popping out of the top.
The wide elastic underband of the bra provides a nice fit and firmness, but is also comfortable and challenging! Ideal also that the straps can be worn in two ways. Straight or crossed.
So I can adjust the straps to fit the sweaters I wear.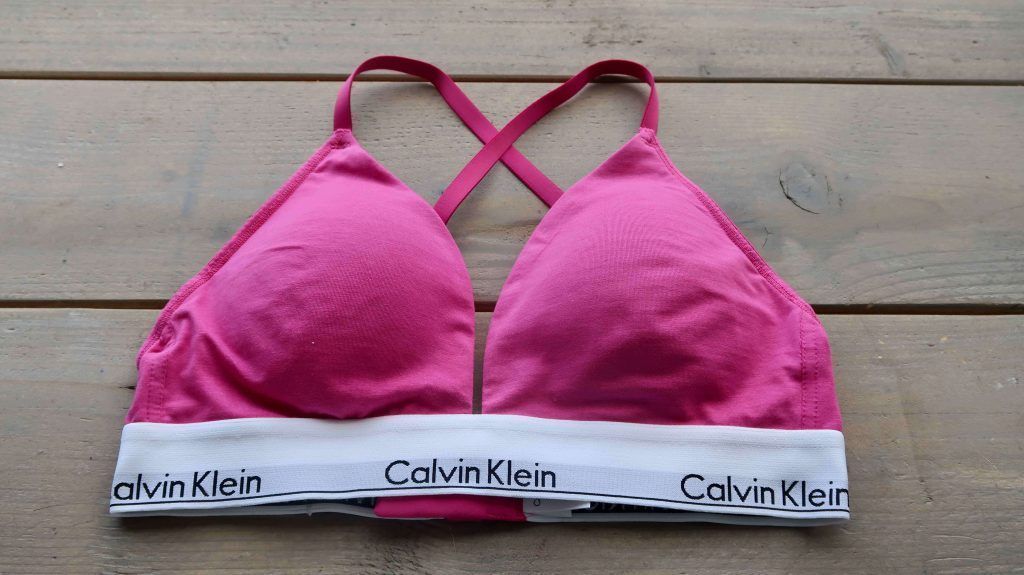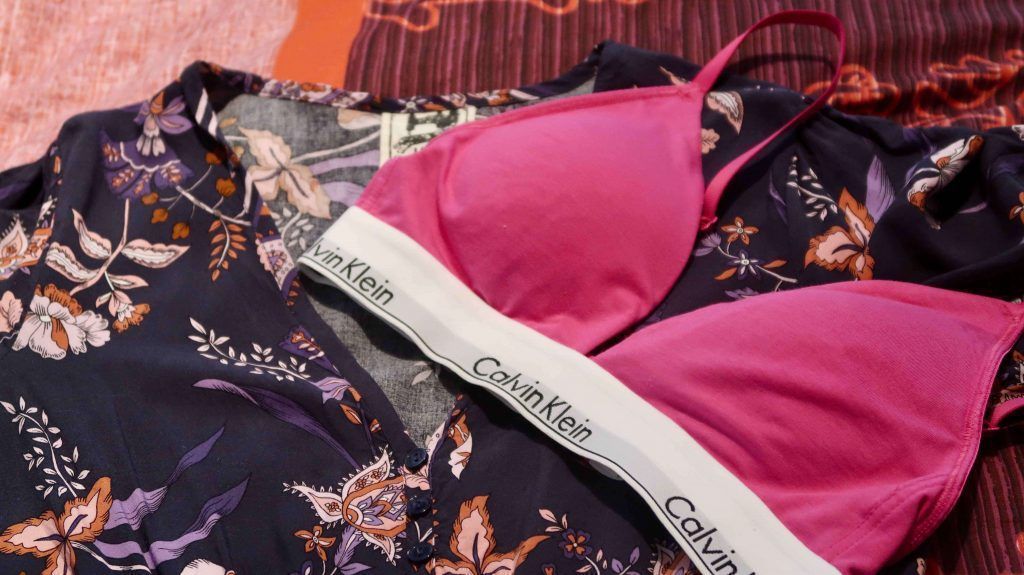 Buy your lingerie online
Do you hate trying on lingerie in a fitting room?? Order your lingerie online. With the size charts that can be found online, you can take your measurements properly at home.
Fitting at home is so much more comfortable than in a tiny fitting room in the store. Order your comfortable lingerie online and try on at home in your own environment, in your own time.
Wear underwear you find comfortable
Comfortable lingerie is also about making choices. Wear what you like, don't wear thongs if you don't like them and throw away that bra if it's way too wide at the bottom. And lubbing the straps?
Then it's time for a new purchase.
Don't forget your sportswear
That your underwear should be comfortable also counts for your sportswear. You can have such a sleek sports outfit, if you're not wearing the right sports bra, you won't be able to run fast or do those exercises very well. Get a sports bra that gives good support so you can do your exercises properly.
An example of this is the sports bra I received.
This sports bra by Tommy Hilfiger is not only great for working out, but also for weekends. Especially when you choose your loungewear. Also very nice about this sports bra is that the crossed straps keep it from chafing your shoulders.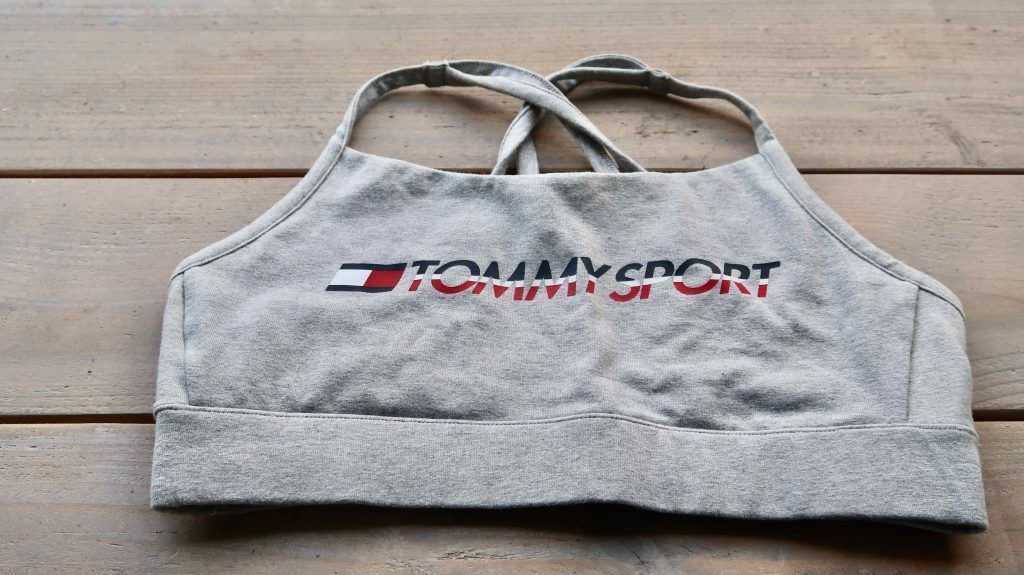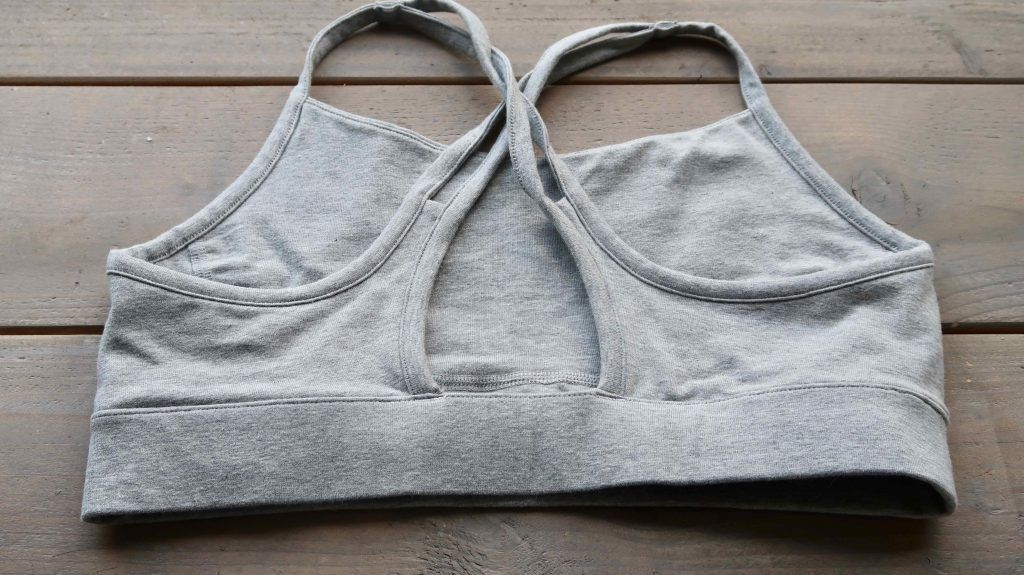 Where to buy this comfortable lingerie?
I found this sports bra and underwear set by Calvin Klein at Directondergoed, an online shop where you can find underwear, men's sweaters/jogging pants, swimming trunks, flip-flops and sportswear from top brands for men and women such as Calvin Klein Performance and Tommy Sport. Cheap sportswear of top quality. With a bit of luck your size will be there.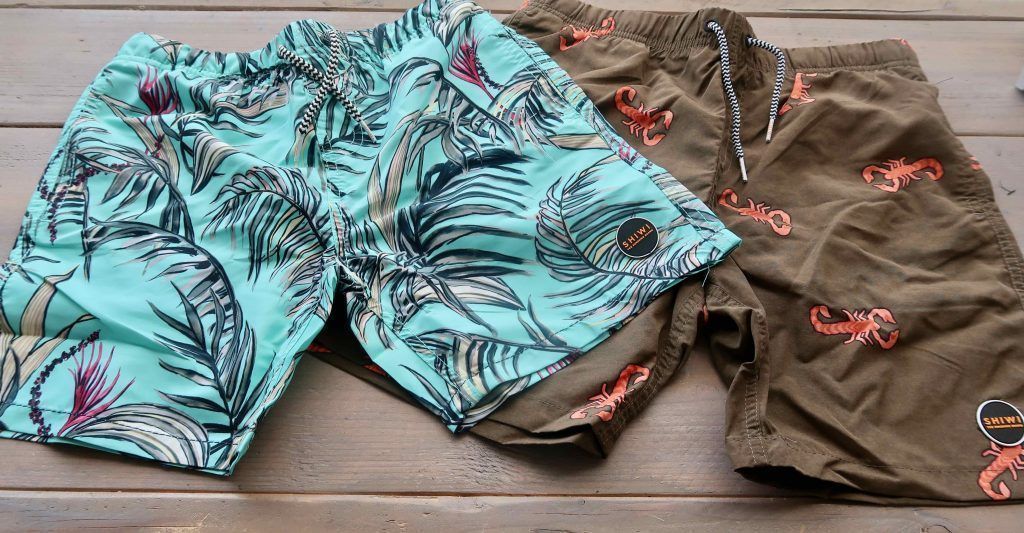 Underwear should fit well
It is important to measure well when buying new underwear. Comfortable lingerie is so important, not only for your posture, your back, but definitely for feeling good as well.