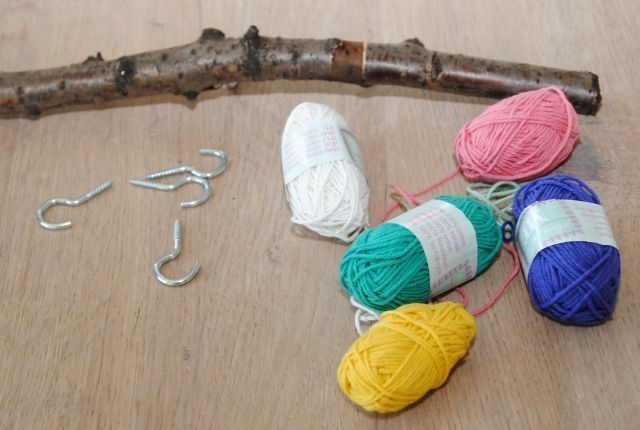 Jewelery pendant from a branch (Mother's Day)
DIY Jewelery pendant from a branch (Mother's Day)
One more week and then we have to believe it. At least, our children. Mother's Day is just around the corner and so I'm sharing a nice DIY to give an original gift to mom or grandma. Last week you could read how I made wooden photo holders made. This time we made a jewelry pendant from a branch.
So play Bblogt.nl on to the men because this DIY is also very suitable for men and their offspring.
DIY jewelry pendant from a branch
I always like to make a little something for the grandmothers with the children. For their birthdays and therefore also for Mother's Day. Every year I try something new and sometimes it is difficult to stay original.
This time the little man and I made a cool jewelry pendant to hang bracelets or necklaces on. This way the jewelry will not get lost and the chains will not get tangled.
What do you need?
a thick branch (at least 1.5 cm in diameter and at least 30 cm long)
Cotton thread or wool
Threaded hooks
Possibly a saw
How do you proceed?
In the forest we found a thick branch of about 2 centimeters in diameter. It was quite long so we sawed off a piece first so that it was about 30 centimeters. We screwed in a hook every five centimeters.
You can just do this by hand.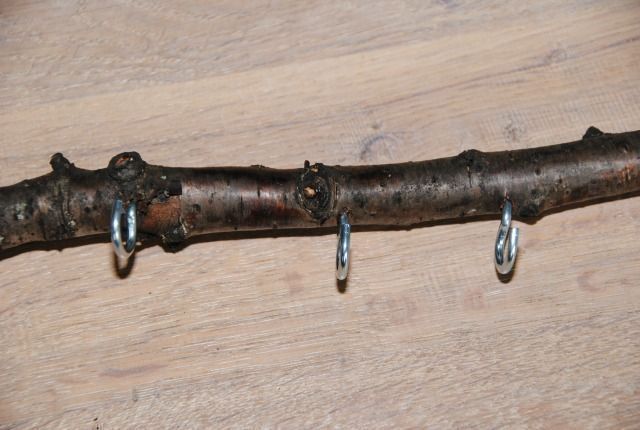 Then take a nice color thread and tie it around the branch. I started at 4 inches from the end of the branch. Then wrap the wire around the branch and make sure that the wire always runs neatly past each other. This creates a beautifully colored box.
When you have wrapped about 4 to 5 centimeters with thread, tie a knot again and pick a different color.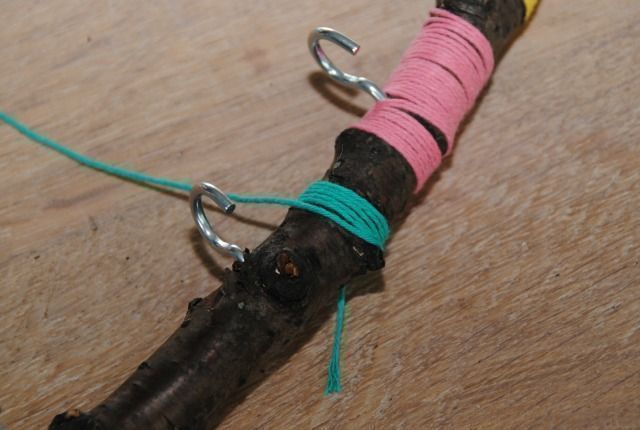 I left a small space between the different colors so that the jewelry pendant gets a playful effect. You can of course fill this in as you wish and make it as crazy as you want. Small children need a little help with this, but let them choose the colors and help them wrap.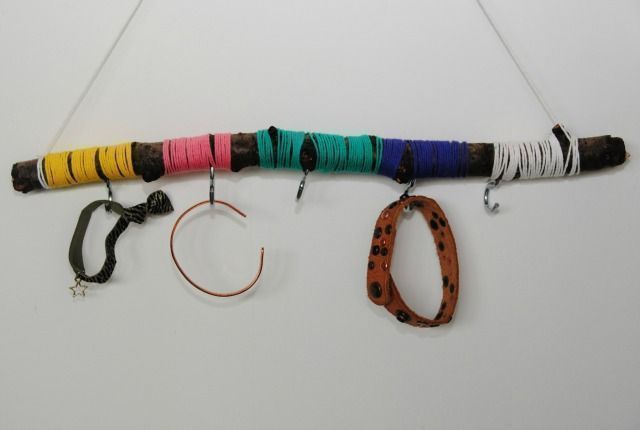 When you are at the end of the branch, tie a knot. I then tied a plain white thread on either side of the branch and hung it on a screw. Your jewelry pendant is ready.
Have fun with it!
Have you already made something nice for Mother's Day?? I'm always curious about great tips.
♥ ♥ ♥ Affiliate links are used on Fulltime Mama. This means that if you click on one of the links, we may receive a small commission. It costs you nothing extra, but it does give us something. With these proceeds we can maintain this website.
We also sometimes get paid for an article or we get a product in exchange for a blog post. Our opinion therefore remains unchanged and honest. For more information you can read the disclaimer. ♥ ♥ ♥