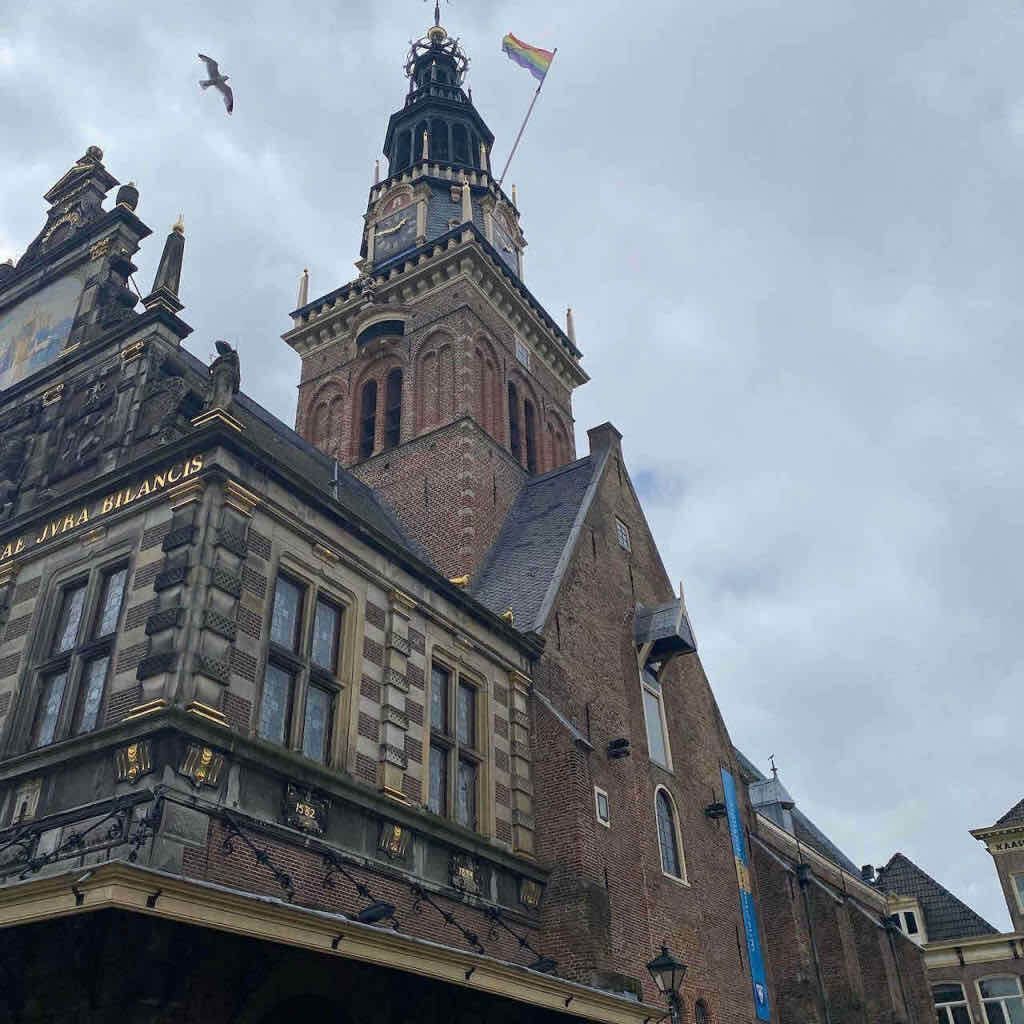 Weekend away in the Netherlands nature and culture in Bergen
Weekend away in the Netherlands: nature and culture in Bergen
An occasional weekend away in the Netherlands has become more important than ever this last year. Now that we were so limited in our freedoms, you only realize how nice it is to see a different environment once in a while. Today nature and culture in Bergen, North Holland.
Holland is so beautiful
We sometimes forget, but of course the Netherlands is beautiful. And last year, many people realized that you don't always have to go far away to see something beautiful. Through this year, we have mainly gotten to know the hiking trails in the Netherlands, but also recently went to Bergen for a night.
'I actually didn't know Bergen at all (even though I studied in Alkmaar for four years) and was surprised by the beautiful Bergen with its nature and culture.
Shopping in Alkmaar
Before we went to Bergen, we first went shopping in Alkmaar. My study in Alkmaar is already twenty-five years ago and besides the Kaasmarkt there was little I could remember of Alkmaar. But Alkmaar is fun, bursting with cute boutiques and vintage stores.
You can enjoy shopping in the famous clothing stores and when your feet are tired from strolling, it's great to relax on one of the many terraces.
Artist village Bergen
Bergen is a place where tourists go to relax and enjoy nature and culture. It can get incredibly busy in the summer, when tourists and day trippers visit the village, and even now you saw that as soon as the sun shone, people came out and enjoyed sitting on the terrace. Bergen has a beautiful village center with many stores, restaurants and cafes. Bergen used to be home to many artists and this is reflected in the village. There are many galleries and antique shops.
Also the beautiful stores with lots of frills made my bohemian heart beat faster, you saw a lot of beach-related accessories here. There is also an annual art festival in October and two music festivals in August and September.
The church of the ruins
How wonderful it is to occasionally just be a tourist in your own country and discover what else the Netherlands has to offer. I did not know Bergen and had read up on nature and culture beforehand, so I knew where we could go hiking and would see. Central to the village of Bergen is the Ruined Church.
This 15th-century church was looted and destroyed in the Eighty Years' War.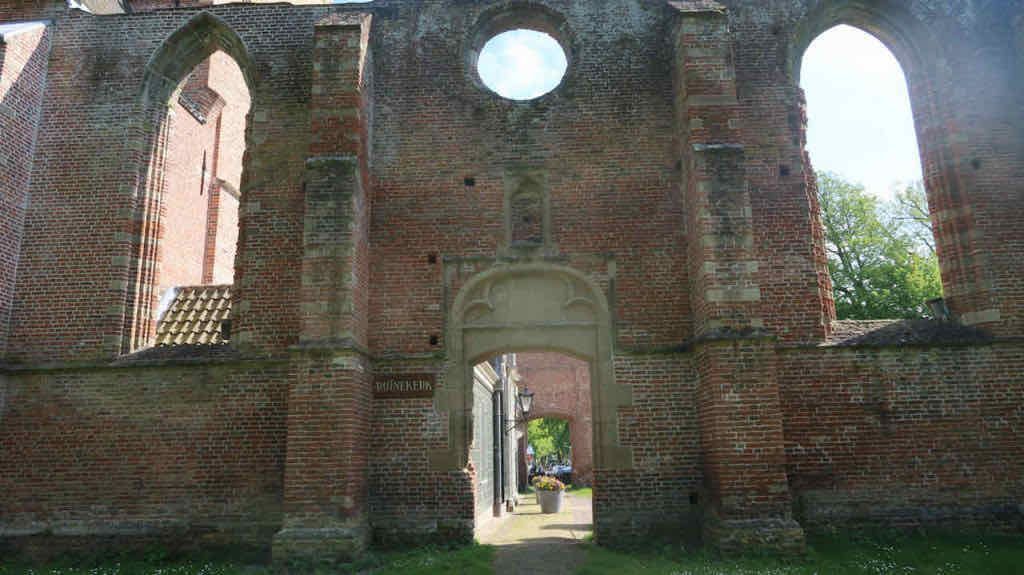 Hiking in Bergen
From the center of Bergen go several hiking trails, these are well marked with colored arrows. We went on a hike combining different colors. There are long and short walks, something for everyone. Also you saw a lot of people on bicycles, which makes sense, because there are a lot of bicycle paths. The walk went through the woods, across the moors, past meadows and houses.
The variety in the walk was very nice.
A night in a hotel
For our weekend away in the Netherlands we had booked a night in a Fletcher Hotel. Fletcher Hotel Marijke in Bergen. By the Corona measures we had to eat outside on the terrace (or in the room) and because the weather was kind to us, we had a great time.
Also the extensive breakfast buffet we could 've eaten in the morning on the terrace, but was also possible to eat in the room.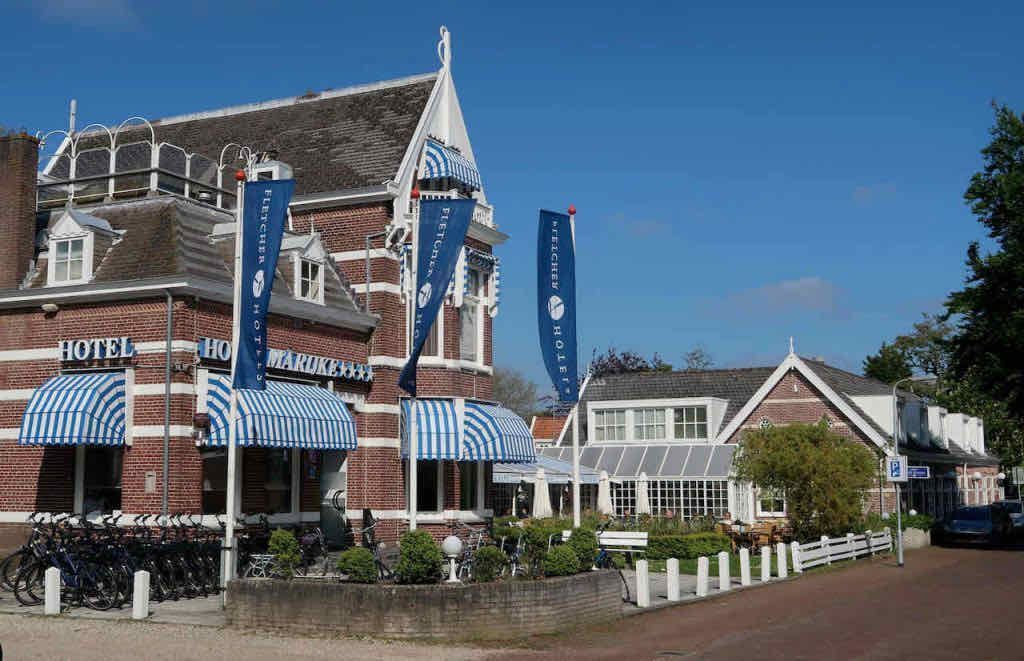 A weekend away
Although not everything was open yet and of course you had to stick to the guidelines, we had a wonderful weekend away. I enjoyed nature and culture in Bergen. We had a lovely walk and I found Bergen surprisingly nice.
Highly recommended. Have you ever been here?