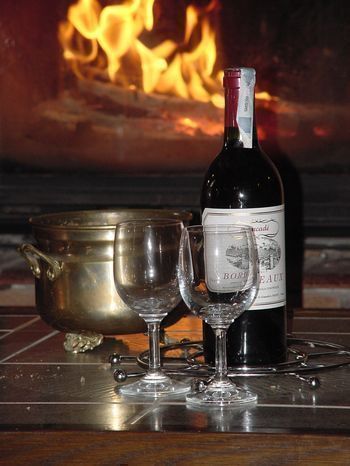 Well insured with home insurance
Well insured with home insurance
Home insurance, do you have one? These are topics that we don't think about as often, but they are important. We still look at our health insurance, but property insurance? Have you got it?
And if so, do you ever compare your insurance policies?
Property insurance comparison
Buildings insurance, also known as home insurance, ensures that your home is insured against damage in the best possible way. Different types of damage are covered with home insurance, such as damage caused by fire, a burglary or by water. With buildings insurance, you can be sure you're never underinsured. By comparing home insurance, you get an instant overview of the best home insurance for you.
You can compare home insurance online on a certified website, so you don't even have to leave your house during this hot summer!
Home insurance for owner-occupied houses
Just imagine. You get broken into, and it turns out you are not insured for it at all. Or a fire breaks out in your house and your insurance doesn't cover the damage – it's hard to imagine? To make sure you never find yourself in these kinds of terrible situations, it's wise to take out home insurance. Thanks to a home insurance the damage is covered as well as possible.
That damage actually includes anything really attached to and on your house. A roof, the fence, but also a garage or the shed in the backyard. Depending on the type of house and the number of occupants, the monthly premium will differ.
The type of roof and area of your home also play a role in calculating the home insurance premium.
Compare home insurance
Don't just take out home insurance, compare policies online first. Don't skip this step. There are numerous providers of home insurance, and each provider has its own premiums.
In addition, coverage often varies by insurer, so one insurance policy can be a lot more attractive for your home than another insurance policy. Home insurance should not be confused with contents insurance or household insurance. When comparing home insurance you can choose to include the contents. With this, you catch two birds with one stone, and your whole house – both contents and building – is insured.
With additional insurance, any damage is even better covered, but the choice for such insurance is entirely up to you.
Well insured! Look and compare
Certainly as important as your health insurance, or other insurances. Home insurance. Take your time and check what is a favorable insurance for you and what you can pay attention to when you switch.
Because being properly insured is a real plus!