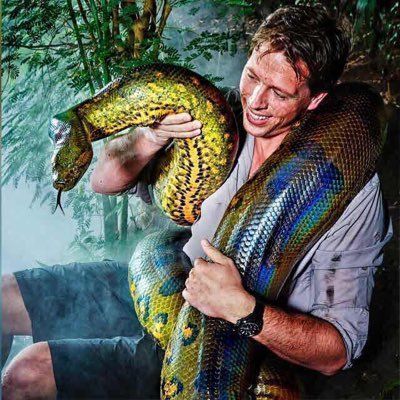 The boys' collection of Shoeby and Freek Vonk
The boys collection of Shoeby and Freek Vonk. For Rangers With Attitude
Shoeby is once again announcing a banging collaboration: a boys' collection in collaboration with none other than dr. Freek Vonk! You can now adventure in style with Shoeby and Freek and also learn all about wildlife.
Launch boys' collection
The launch recently of the girls' collection by Shoeby and Nicolette van Dam, was a success. After this Fred van Leer came with his fourth collection with the theme Circus and now Freek Vonk together with Shoeby has made a boys collection for Rangers with Attitude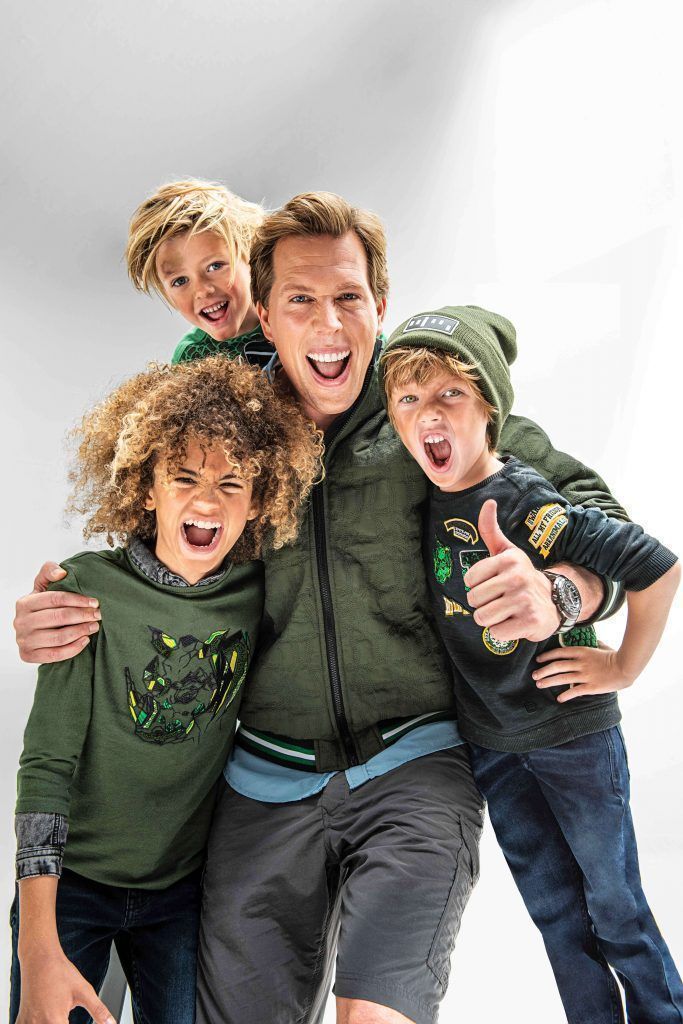 The Boys Collection
"During my travels I always come across many different animals. And each animal has its own unique story. In this collection, I decided to focus on rhinos and crocodiles. What cool animals!", says Freek. The Shoeby x Freek collection makes use of cool 3D effects. For example, there is a bright green sweater with a crocodile on it that seems to walk right out of your sweater. The cool skinny jeans and the comfortable jogger have a funny teeth print, do you know where to find them?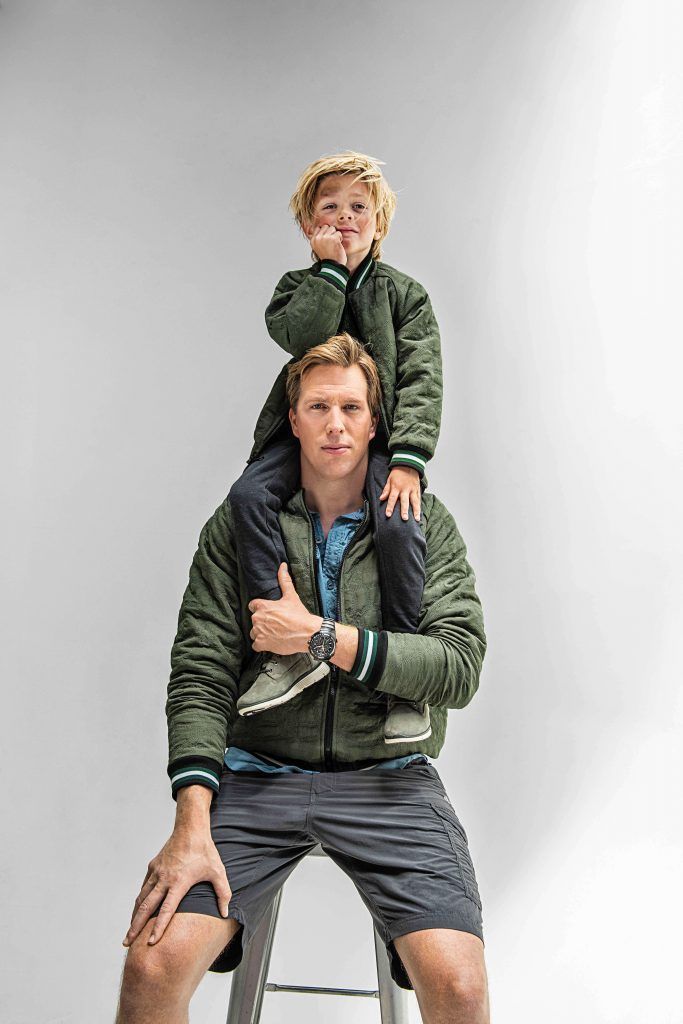 All my friends are animals
"I of course often go on adventures! And then you want clothes that are comfortable, but of course you also want to look cool!", says Freek. The jacket can be worn on both sides. One side dirty? Then you just turn the jacket around! On one side it is a cool college style bomber jacket and on the other side the jacket is stitched with a crocodile print. Each of the items feature eye-catching details. Think cool rhinoceros print, funny texts and cool patches. "ALL MY FRIENDS ARE ANIMALS" is a quote that often appears in the collection. The crazy Shoeby x Freek collection for adventurous boys is now available in sizes 110/116 to 146/152 in your favorite Shoeby store and at Shoeby.en . In addition, with 2 items or more from the collection, you will receive an awesome crocodile keychain.
Experience this boys' collection
You'll find the special Shoeby x Freek do-booklet in all stores full of coloring pages, quiz questions and photos of the collection. In the booklet you will also find a special marker that activates the Augmented Reality app. Come along quickly in one of the Shoeby stores because gone is gone! No time to go to the store? Go to shoeby.nl and download the activity booklet directly!
Download the AR App
In addition, Shoeby is launching an Augmented Reality app containing fun facts about crocodiles and rhinos, the animals central to the collection. By scanning a special marker in the activity book, Freek comes to life as it were from within the book, how cool is that! Join Freek on a spectacular adventure through the wilderness. To become a real ranger you have to answer all the questions about crocodiles and rhinos correctly. Is that possible? Then be ready for the next step. In a special 'selfie mode you can record your favorite animal sound'.If you share this video on social media or submit it you have a chance to win tickets for 'Freek Vonk Live – Dwars door de Wildernis' in AFAS Live during the Christmas holidays.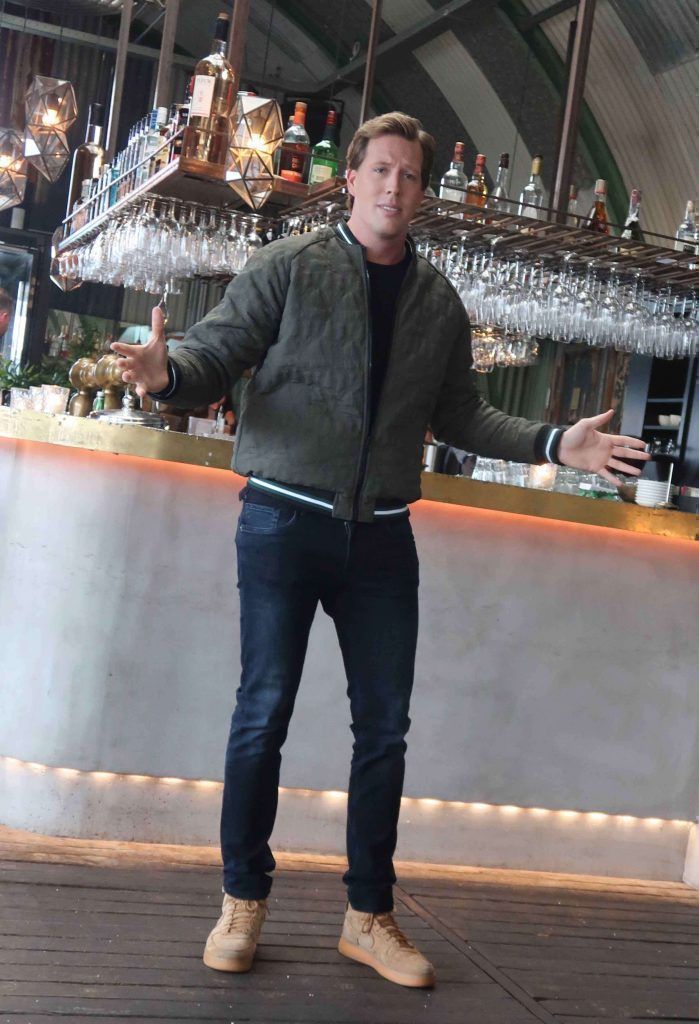 What do I think of this boys' collection?
Yesterday I attended the launch of this boys' collection along with my own Rangers! Freek Vonk came together with his dragon Johan and the clothes were shown by models. The boys were super excited about the collection. They were especially excited about the cool colors and fun patterns, especially the crocodiles were favorites. But also the funny texts and cool patches, they thought were really cool! I personally liked the fabric of the clothes, thick and soft and the quality of the clothes is exactly what you can expect from Shoeby. Below is an impression of the collection.