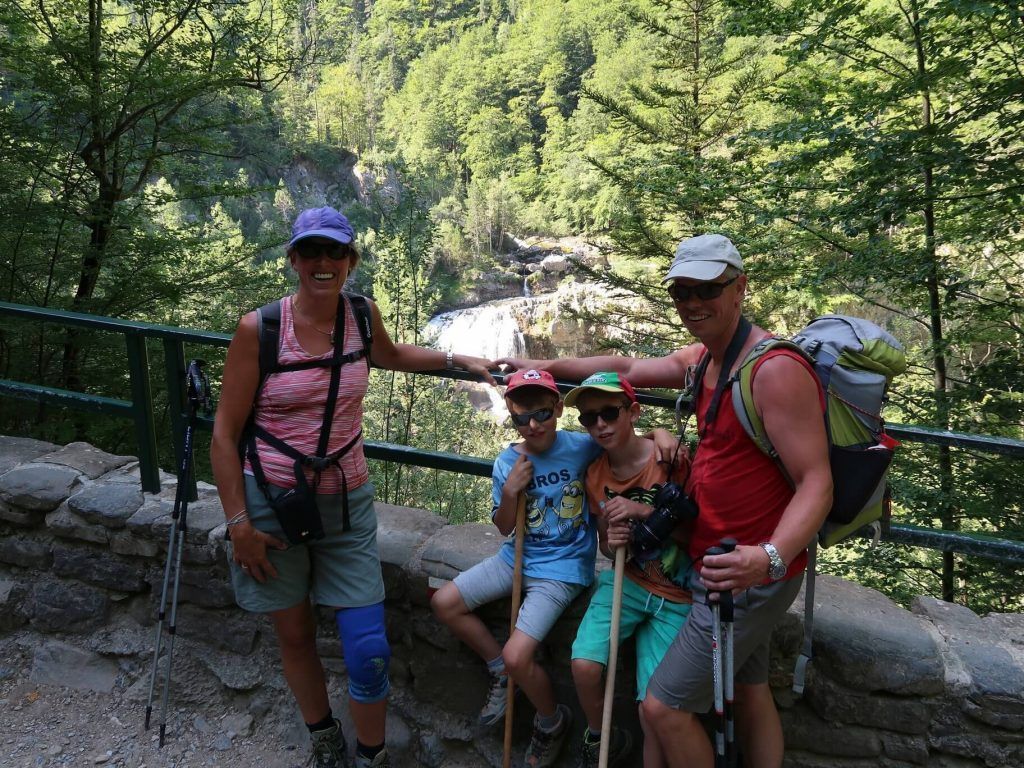 Holiday without social media
Holiday without social media
During the holidays it is not a social media for me for three weeks. The phone is out all day and we are celebrating. Although nowadays I can no longer do without mobile, I should succeed in the summer vacation.
Six weeks of summer vacation
The boys have six weeks of summer vacation and so do I. We always go abroad for three weeks of the summer holidays and we will spend the other three in the Netherlands. Because my husband is back to work after three weeks of abroad, I go out with the boys.
That includes a day in Hoornse Kermis, the Lappendag in Hoorn and the boys went sailing in Friesland. When I didn't put that much time in blogging and social media was still far from my bed, I didn't wear my phone for three weeks during the holidays. But nowadays I can no longer do without a phone.
But on vacation I actually want to turn it on as little as possible.
Full time blogging
Since I stopped as a weight consultant with my practice, I started to focus entirely on blogging. And where it was just a hobby for the first time, I am now working on it full -time. Super fun and I am very happy that I can finally finally do what I always wanted to do and that is ' writing '. But there is a lot involved.
And social media is a large part of that.
Social media tired
Because I spend so much blog and also much more on social media, I noticed that by the time it was summer vacation was a bit tired. But also tired of the whole social media happen. And not weird in itself.
When I worked in nursing, I was really ready for the three -week summer vacation to something else than the hospital, so why would this not be the case for blogging.
Holidays
Normally we are so busy with work, school, sports and a social life that the holiday is really a bit of peace. Previously (read for the blog time) I didn't even put my phone call for three weeks, yes just for contact with my parents in case. But I didn't do anything more online.
I didn't miss this at all. But as a blogger I live with my phone. I can't do a day without and actually post social media messages every day and photo ' s.
So as a blogger you can leave your phone for three weeks? Because since I bought my new camera (a Canon Powershot) I no longer need my phone to take photos ' s. So I don't have to turn it on.
But I will not lose any followers and readers?
Vacation with the family
The first week of our vacation I spent with my family. That was easy to survive without social media. Rarely happened on vacation together, since my sister and her family live in America. My parents were married for fifty years in January and my sister came across in July.
They then gave a party for their fifty -year -old marriage and the next day we all left for the Ardèche for a week. My sister in a house on the campsite and we in the tent. This was a wonderful week. My sons and their nephews, finally together again. With just a swimming pool and a river.
We didn't need more. And therefore not a telephone, because where I normally want to send them a photo of the campsite, say that everything is right or just want to see how they are on social media. That was not necessary now.
Survival without electricity and internet
And after a wonderful week with the whole family, the four of us drove on to the French Pyrenees. We found a nice campsite near Gavarnie here. So remote that there was little range and no power, so I had no phone on it either. I noticed that I really thought it was fine. I didn't miss him, had no rehab, nothing, nothing!
And when I'm on vacation you don't care what others put on social media. After a few days we drove on to the Spanish Pyrenees and here the internet and the electricity facility was fine again, but I had little need to turn on my phone or watch social media.
What do you do instead of checking social media?
So no social media. What I did during the holidays. Walking in the mountains, swimming, resting and reading and puzzling.
I came through the days fine, without my phone. But to be honest, when I got home, my phone was also on again. I immediately posted photo ' s on social media and emailed and blogged it again.
Because I had that. After three weeks without my blog, I had plenty of sense and inspiration to get started again and those followers, oh well I will have lost a few.