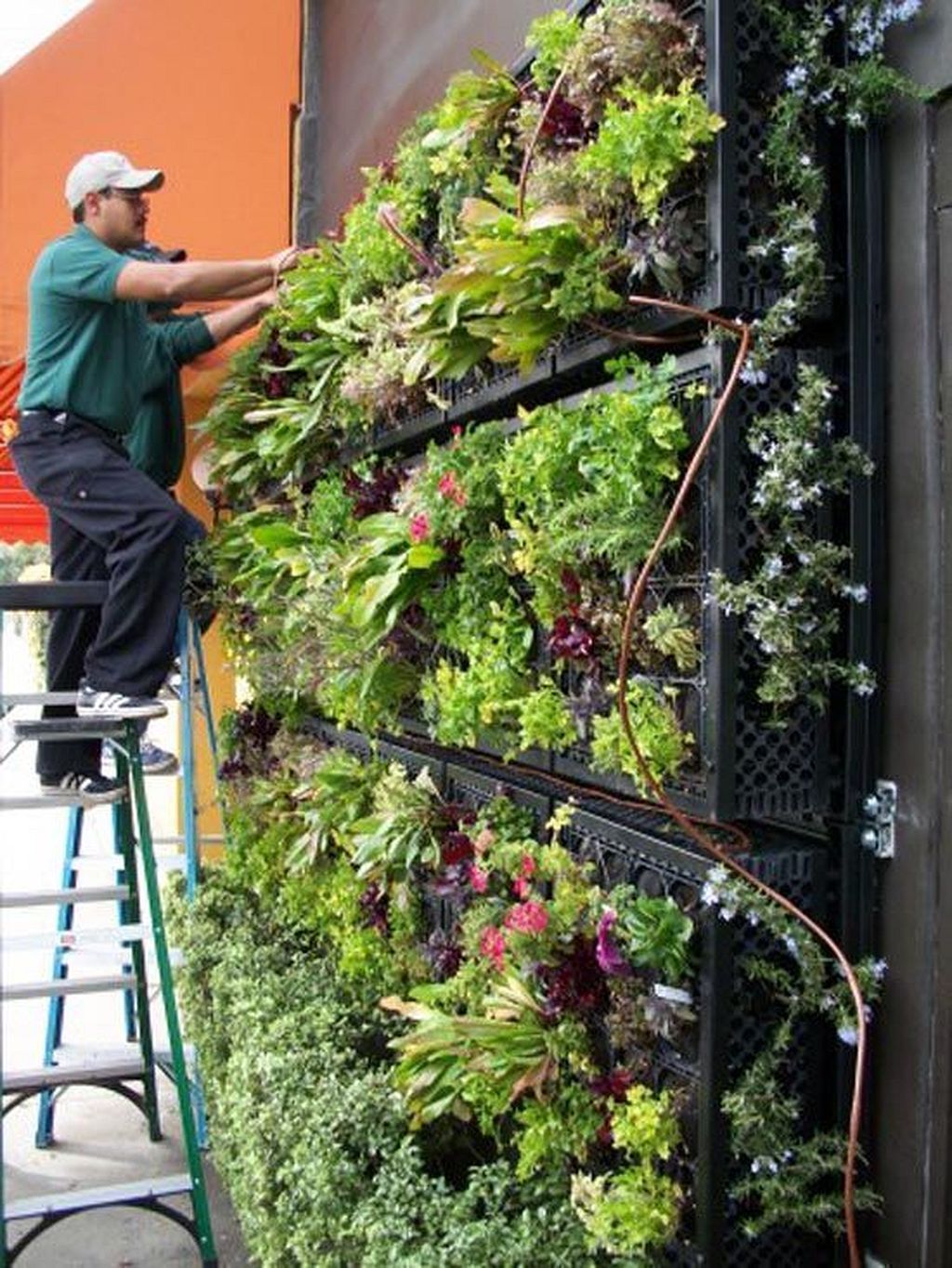 The Blogboat Garden edition- Maintaining the (vegetable) garden
The Blogboat Garden Edition- Maintaining the (vegetable) garden
Spring has sprung and so we set to work en masse in the garden. The blog boat joined in enthusiastically last week, as the theme was the Garden edition. With a boat full of bloggers and influencers we sailed along canals of Amsterdam. As a newbie vegetable garden fan, this was the perfect opportunity for me to get acquainted with (for me) new brands in the garden field.
The blog boat in Amsterdam
The blog boat is an initiative of Marguerita of Marstyle. The blog boat takes you along the Amsterdam canals where you can meet other bloggers/influencers and learn about (new) brands and products.
Sail with Starboard Boat through the canals of Amsterdam
The blog boat takes place on one of Starboard Boats' boats. Starboard Boats is there for anyone who wants to take a boat tour of Amsterdam with colleagues's or friends, for a team outing, party, family day or any occasion. The skippers and host are fantastic every time, as is the food and drink on board. Starboard Boats can now also be hired as bbq boat amsterdam. How cool is that? Enjoy a boat trip and eat delicious food in the meantime!
Garden edition
This blog boat edition was a Garden edition and that came out really well because recently I got all excited about my vegetable garden. So excited, in fact, that I gave it a page here on my blog: Lodi's Kitchen Garden. So for me it was super fun that this time we went boating with the brands WOLF-garten and Outsideliving and the goodie bag contained the book 'Je Eigen Paradijs' by Casper Boot and the Pluktuin card book. Both published by De wereld van Snor.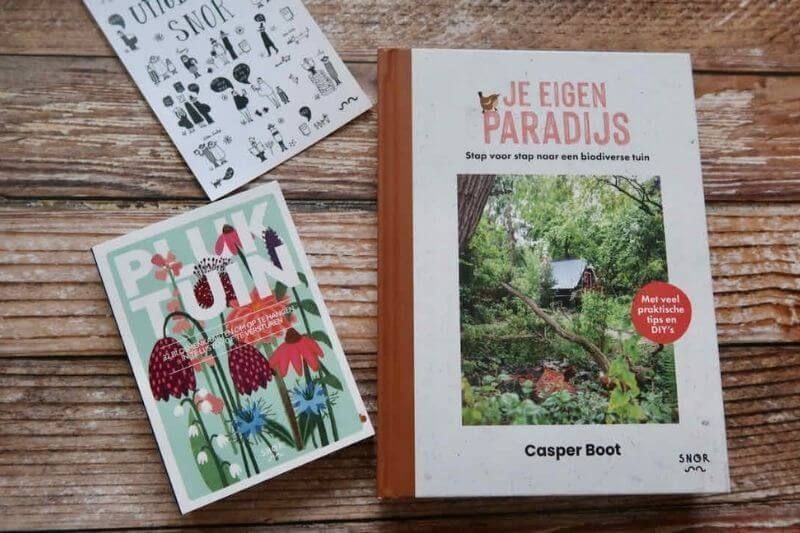 The presentations of the brands
On the boat it was again a cosy crowd with bloggers, instagrammers and Tik Tokkers. Since I received items from both WOLF-Garten and Nature and Ubbink to review, there will be more articles about these later on. In this article I will tell you all about the presentations.
WOLF-Garten
Perhaps you recognize the products of WOLF-Garten, the logo of the yellow wolf and the clear red color of the articles is familiar to many. During the presentation we saw the 'The E-volution of a garden classic' namely the WOLF-Garten innovative multi-tool battery system. After the well-known classic Multi-star® click system with more than 70 attachments for all garden chores, WOLF-Garten is now here with an E-volution with a new, ergonomic cordless basic handle and five cordless tools, including a hedge trimmer and a lawn trimmer. Handy: you hang the handle in the wall mount that is simultaneously the charger. So you can always get started right away.
On the boat we could already see some demonstrations of the products and I was very surprised by how easy it is to work in the garden with this handle with battery. Making gardening really child's play!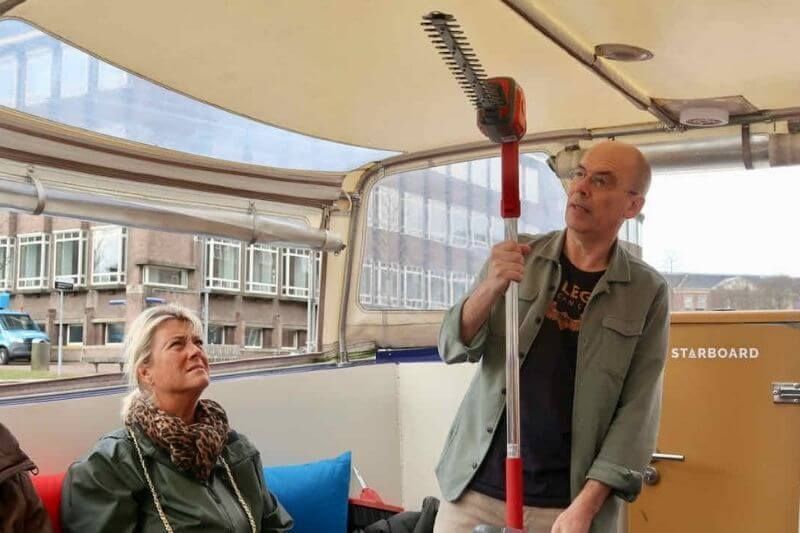 The products can be found on the site of WOLF-Garten.
Outsideliving
Outsideliving is a brand you might not immediately recognize, but you probably also use in your garden the products of Nature and Ubbink. At the blogboat Garden edition, we heard about the different products these brands have. Nature really has everything for the garden, think of rain barrels, growing trays, rose arches and growing accessories. Really a brand for me as a novice vegetable gardener. Ubbink is best known for its ponds and everything that comes with them.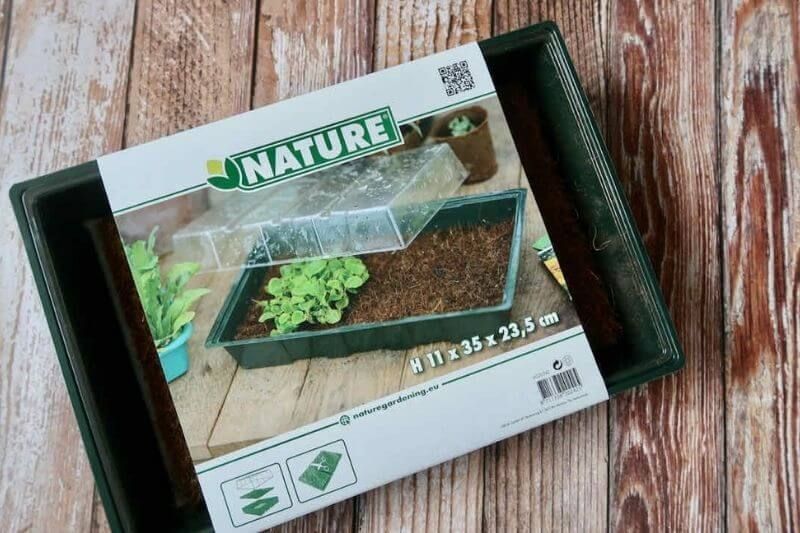 Learn more about this brand, go to the site of Outside Living.
Meeting and networking with bloggers
With several goodie bags we headed back ashore. It was again a nice day where it is always nice to meet other bloggers, talk and meet new people. Meanwhile, enjoying a cruise through Amsterdam and discovering new brands to collaborate with. The blogboot Garden edition was another useful gathering with great brands.