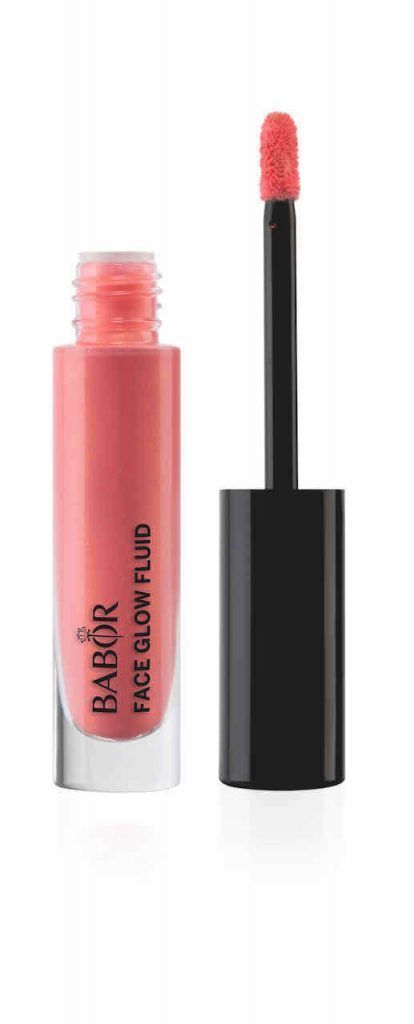 BABOR Spring Summer Makeup Collection 2022
BABOR Spring/ Summer makeup Collection 2022
Create a WOW effect with the BABOR Spring/ Summer Makeup Collection 2022. This new collection inspires with spring-like color accents and puts you in a good mood! The fresh pastel colors make every look an absolute eye-catcher.
Romantic, playful or cheeky: a must-have for every look.
Babor Spring/Summer Makeup Collection 2022
This summer and spring, choose the new Babor Spring/ Summer Make-op Collection? A collection of fresh pastel colors like Melon, Aqua or Raspberry, expertly combined with enchanting glowy textures. Whether you choose romantic, playful or cheeky, Babor's makeup will make any look an absolute eye-catcher.
The Collection
What can you find now in the 2022 collection:
Face Glow Fluid
Face Glow Fluid impresses with its soft cream texture and easy application. A touch of shimmering blush-highlighter in Peach-Rosé is all it takes for a fresh, fairytale good2glow effect. Apply to cheeks, forehead and chin. The Face Glow Fluid imparts a beautiful glow finish with rosy, fresh touch.
Tip for an extra look: also ideal for a rosy wet look on the eyelids!
The price of Face Glow Fluid: €20.90
Setting Spray
The new, refreshing Setting Spray ensures makeup stays on perfectly, even on hotter summer days! The transparent spray extends the longevity of the makeup, prevents it from running into the crease of the eyelid, removes shine and hydrates – with quince extract, coconut water and vitamin E.
The price of the Setting Spray: €17.90
Face Glow Fluid
Setting Spray
Lip & Cheek Blush
The BABOR Lip & Cheek Blush creates elegant highlights on cheeks and lips. With its transparent, semi-matte finish, the blush conjures a natural, red color on lips and cheeks, giving any look a romantic finishing touch. The handy mini-stick is not only great for creating a beautiful look, but is also the perfect go-to product on the go.
The Price of the Lip & Cheek Blush: €19,90
Waterproof Mascara
BABOR's Waterproof Mascara should not be missing from your makeup bag. This waterproof mascara ensures long lashes with beautiful curl, perfectly separated with long-lasting effect! Whether while working out, on vacation or on a special occasion, this mascara does what it promises: it doesn't smudge, it doesn't run and it's waterproof!
This deep black mascara with silicone brush, creates a breathtaking look and conditions lashes with oils from pumpkin seed, pomegranate and castor oil.
The price of the Waterproof Mascara is: €26,90
Lip & Cheek Blush
Waterproof Mascara
Powder Eye Shadow
To fall in love with at a glance: the powdery eyeshadow with satin finish, not only impresses with four different pastel colors, but thanks to the flat applicator it is also excellent for blending. As an All-Over look or for light accents – the eye shadow turns any look into a fairytale eye-catcher!
The price of the Powder Eye Shadow €17.90
Lipid Lip Fluid
The Lipid Lip Fluid – with peach kernel oil and an extract from blue sea kale – provide seductively soft lips. The Lip Oil is applied as a top coat over lipstick or as a natural lip gloss. The colors Melon and Raspberry make many beauty hearts beat faster and provide fruity, fresh looks!
The price of the Lipid Lip Fluid is: €18,90
Powder Eye Shadow Acqua
LipidLip Fluid Raspberry
BABOR Collection
You may know BABOR from the BABOR Advent Calander or the seven-day Hyaluronic Acid Ampoule, but the collection consists of so much more. Which now includes this Sping/ Summer Make-up Collection with fresh pastel colors that make every look, your look.