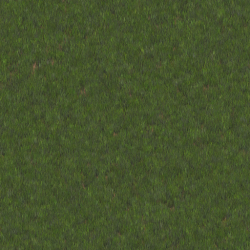 Always greener grass than the neighbors Think artificial grass – lodiblogt
Always greener grass than the neighbors? Think artificial grass
The grass is always greener at the neighbors! You would think? If you always greener grass want to have more space than your neighbors, then choosing artificial grass in your yard might be the right solution.
What are the advantages of artificial grass and is it within my budget??
More green in the garden
But you love the vegetable garden and biodiversity, why are you talking about artificial turf?. You might think so and sure, I'm big fan of a vegetable garden and anything to do with flowers and plants. But I also think about time and money, because just like a vegetable garden, a lawn takes an awful lot of time to maintain and not everyone has that.
That's where artificial grass comes in.
Artificial grass, you don't see it at all
The time that you immediately saw that the grass in the garden was artificial grass is long gone. Artificial grass looks great. So if you always want greener grass than your neighbors, think artificial turf.
What are the benefits of artificial grass
The benefits of artificial grass are:
You never have to water the grass again.
Mowing the lawn and trimming the edges is a thing of the past.
Weed removal is no longer necessary.
Is your garden in bright sunshine, no problem, artificial grass can take it.
Your garden looks green and neat all year round. in the garden, that's no problem at all for artificial grass.
The grass is always greener than next door.
Always greener grass, what does that cost
Is artificial grass expensive? Certainly not. You can buy artificial grass for any budget, although of course the quality between artificial grass of certain budgets will differ.
What is certainly important is to measure well in advance and make sure that the area where the artificial grass will be laid is straight. This ensures that there is not much grass left at the end.
Can I lay my own artificial turf in the garden?
How does that work with artificial grass, do you have it laid or can you do it yourself?? If you have green fingers, you can lay artificial grass in the garden by yourself. Be well informed in advance, about the possibilities and the time it can take to lay artificial turf.
It is very easy these days to order artificial grass online and then you can always make the choice whether to lay it yourself in the garden or have it done.
Lay now, enjoy for a long time
Summer is almost over, that doesn't matter for artificial grass. After all, we want to be able to enjoy green grass in the garden all year round. With artificial grass you can do this, you save time now that you don't have to maintain the lawn and this time, you can spend again on the plants in the garden or what about the vegetable garden.