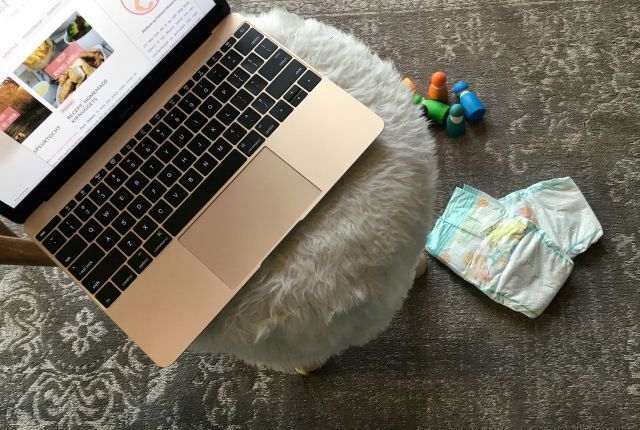 Prejudices about stay-at-home moms
Prejudices about stay-at-home moms
But you have lots of time? Isn't your world very small then? Aren't you bored then? Just a few prejudices about stay-at-home moms.
I myself am a stay-at-home mom and I run into these prejudices from time to time. I was curious if more moms are 'bothered' by this and if maybe these prejudices are secretly true after all.
Stay-at-home mom, a conscious choice
For me, it has been a conscious decision to be home for the kids. My mom was always there when I was little too and I liked that a lot. So when I was pregnant with the eldest I quit my job and chose to become a stay-at-home mom. I was in the privileged position where that was financially possible, so that was very nice.
I have not regretted it for a moment.
Prejudices about stay-at-home moms
After my eldest was about four months old, the questions came. Many women go back to work around this time after their leave but I stayed home with the little one. "Aren't you bored??" Um.. no, I have a child to take care of, a household, a horse and too many hobbies's. "I really am a nicer mom when I work hear". Well, I do not. 😉 In short, I could go on and on with the prejudices and questions I received and still receive.
Although I suspect that working mothers also encounter prejudices, opinions and questions.
Fellow stay-at-home moms
I was curious if there are more stay-at-home moms who sometimes run into prejudice. I could not be the only one? And perhaps we ourselves have always had such prejudices?
I posed a few questions to some fellow bloggers and stay-at-home moms.
Do you ever encounter prejudices?
Linda; I sometimes feel addressed in magazines and blogs when working women talk about being busy. I thought there is a big distinction in stay-at-home moms with non-school-age children at home or when they all go to school. The crazy thing is that now that three daughters are in elementary school I am busier than ever.
Even when they are not at home, I want to do too much in too little time.

Kimberley; Yes definitely, even at the time from my partner himself. Comments like "but you are at home all day" if there is some housework, for example was left lying around. Or "you probably won't be that busy".
Dewi; Yes regularly, subconsciously or consciously. Especially from mothers who work. "yes but for you it is easier, you are always time" Or …"doesn't your world become small then?" I always find that a bit of an odd comment, as if your work is then all the world, I never quite get it. And of course; "I could never do that, sitting at home all day"
Were you prejudiced before you were a stay-at-home mom??
Dewi; Yes, honestly I do. I worked before my 1st daughter came, just full time and if we had a baby I would work part time. I never thought I would be a full-time stay-at-home mom. In my environment I only have friends who work part-time.
And when I sometimes heard that someone just "sat at home all day with the kids, I could not understand it. Maybe I looked down on it a little too. (bad huh, that I thought like that)
Merel; I actually also thought it would be great to spend whole days playing, doing crafts, baking cookies……And with our toddler it can be done, but with her sister of 1 not really. She lacks patience and does not sit still easily. Baking cookies with her in the baby carrier might otherwise have been an option, but recently she finds it a sport to pull my hair hard.
To prevent me from going bald prematurely, that does not work either. In short, in practice it's not all fun.
Linda; Yes, about not independent women, who don't have their own money. Then I became one myself. Even though I used my own savings. I thought of coffee-drinking mothers racing to school terrified, but I have never experienced that myself in the 9.5 years I have been at home.
I have been too busy with my pursuits for the blog.
Are there prejudices that may be true after all?
Patricia; Of course there are some prejudices that are true, I also sometimes take a nap when son is sleeping because I need it. Of course I sometimes watch a TV show because I missed it the day before in the morning back but I have really seen the soaps and haven't followed them for years. My house is not always tidy either, how often it needs to be tidied up over the day is sometimes mopping up with the faucet open. So everyone has an opinion about something and they are also used as a joke.
It is up to you to what extent you go along with this and as far as I see it, I walk my own path with my family!
Kimberley; One prejudice you sometimes hear is "they steal from their husband". Haha, well, that's true. If you decide together that you're going to stay home for the kids there falls logically one income gone. You choose that together and there is Nothing wrong with that.
Everything in life has pros and cons. You should above all do what you feel good about and let the rest of the people talk.
Choose consciously and stand by your own choices
The moral of this story? If you have the choice, make the one you feel most comfortable with. Whether that is (always) at home with the children or (partly) at work. As long as it makes you happy.
And shall we, as mothers together, just stop bitching about other mothers?? After all, we all want the best for our children. Whether you do it at home or at work. 😉
Do you recognize the prejudices? Perhaps you also experience them as a working mother.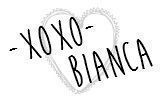 ♥ ♥ ♥ ♥ Fulltime Mama uses affiliate links. This means that if you click on one of the links, we may get a small commission on it. It costs you nothing extra, but it benefits us.
With these proceeds we can maintain this website. We also sometimes get paid for an article or receive a product in exchange for a blog post. Our opinion remains unchanged and honest. For more information you can read the disclaimer. ♥ ♥ ♥