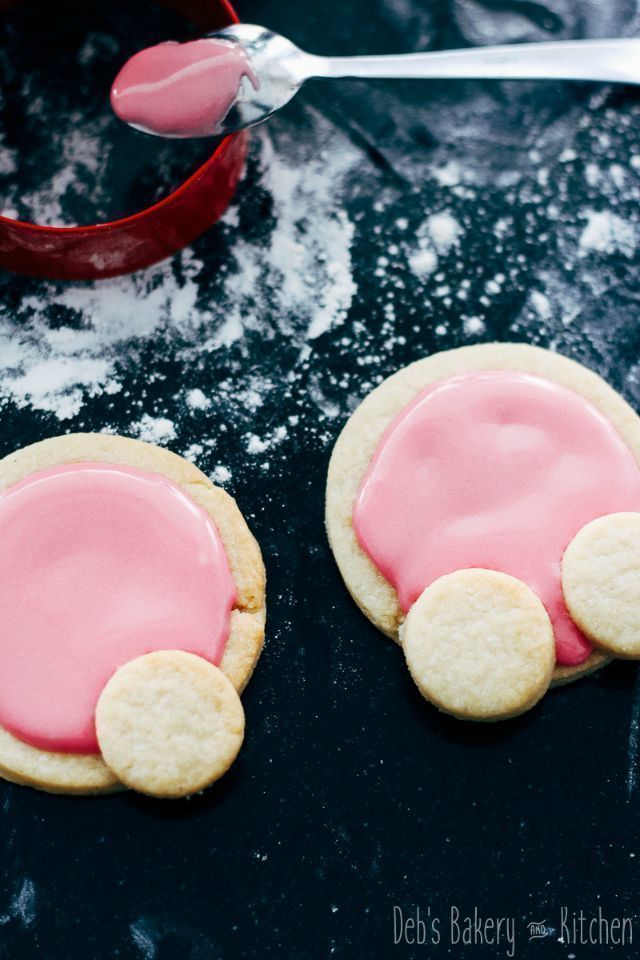 Bunny Bum Cookies for Easter
Recipe Bunny Bum Cookies for Easter
In a little over a week it will already be Easter and these days Easter is almost as culinary as Christmas if all the flyers are to be believed. All kinds of goodies are offered to you and I think they all think Easter lasts a week if you have to eat them all. Now I also love good food but not only during the holidays haha.
Still, I like to make some special Easter dishes and Pinterest is a great source of inspiration!
Bunny Bum Cookies
Thus, during my Easter search I came across all sorts of things that look so delicious again. But also very cute, like these bunny bum cookies. I hadn't baked cookies in a while and today my oldest had a study day and he asked if we could bake cookies.
Of course! So this morning we stood together in the kitchen weighing everything and later cutting out these cute cookies. I did the icing myself for a tighter result but if your child is a bit older, he or she can of course do it themselves.
Mine was more interested in eating the cookies than glazing them hahaha.
What you need?
150 grams granulated sugar
50 grams vanilla sugar
200 grams butter
1 egg
400 gram flour
200 grams powdered sugar
30 ml or more water
5 grams protein powder
sprinkles
Small piece of white fondant
pink dye
piping bag
How to prepare?
Put all the ingredients in the food processor and mix to a cohesive dough.
It can also be done by hand. Beat the sugar, vanilla sugar and butter until creamy.
Add the egg and mix well.
Finally, add the flour and knead briefly into a firm dough.
Wrap in plastic wrap and place in the refrigerator for at least half an hour.
Roll out the dough to a thickness of about 0.5 centimeters on a floured work surface.
Cut out large rounds and for each large round 2 small rounds for the legs.
Place the cookies on a baking tray and bake for about 10-12 minutes at 180 degrees Celsius. When the edges of the cookies start to turn golden brown you can take them out of the oven.
The cookies are still a little soft when they come out of the oven, so let them cool slightly before placing them on a wire rack.
For the icing, place the powdered sugar with the water and egg white powder in a bowl and mix until combined. Check if it needs some more water to thin it out.
Scoop 1/3 of the icing into another bowl.
Add some pink food coloring to the larger amount of icing and mix well.
Using a teaspoon, scoop some of the pink icing onto the large rounds and spread evenly. Press in 2 small cookies as legs.
Make small balls of the fondant and press the tail onto the pink glazed cookies.
Put the white frosting in a piping bag and cut off a small tip.
Cover the legs with a layer of white icing and sprinkle with some sprinkles.
Let the cookies dry at room temperature.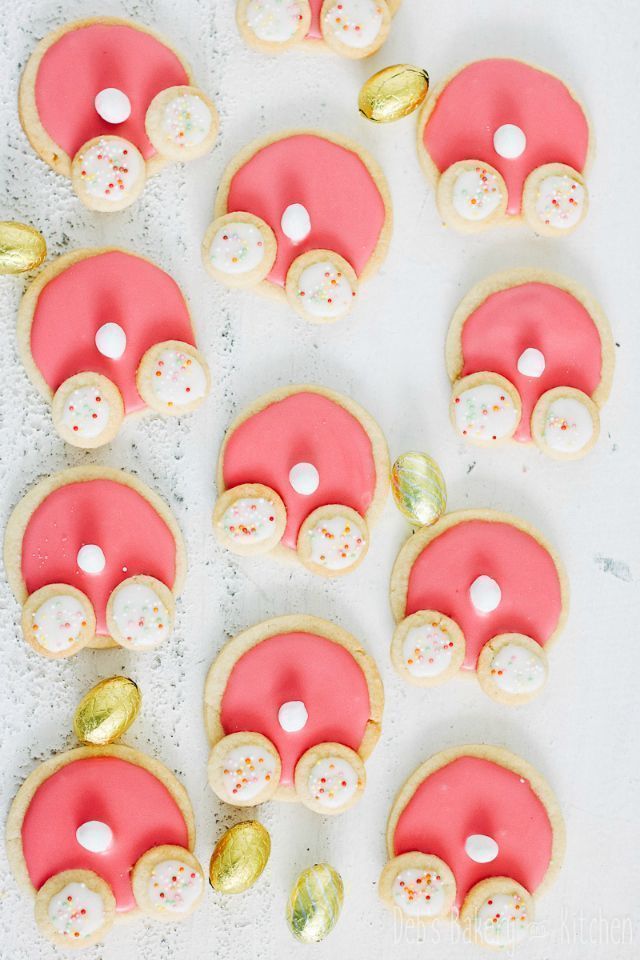 This article was written by Debbie Bodewes. More from Debbie can be found on her blog Deb's Bakery & Kitchen
♥ ♥ ♥ Fulltime Mama uses affiliate links. This means that if you click on any of the links, we may get a small commission on them. It doesn't cost you anything extra, but it does give us a little something. With these proceeds we can maintain this website. Also, sometimes we get paid for an article or we get a product in exchange for a blog post.
Because of this, our opinion remains unchanged and honest. For more information please read the disclaimer. ♥ ♥ ♥