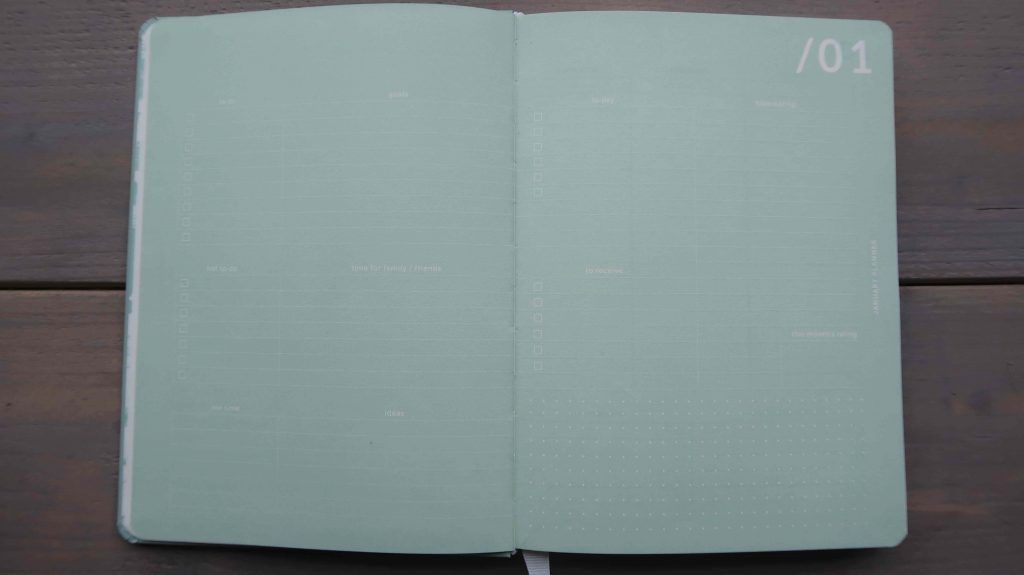 Review My Journal 2020 from A-Journal Stationery
Review: My Journal 2020 by A-Journal Stationery
Last year I started a Bullet Journal. Nice, but a Bullet Journal does take a lot of time. That's why I want an agenda again in 2020.
But then an agenda for a real planner like me. I received the My Journal 2020 from A-Journal Stationery. Is this the planner I'm going to use?
Incredibly organised
I'll be honest about it, I'm mega organized. I always put everything on paper, have everything ready a day in advance and you won't easily catch me forgetting something. According to my husband, I am also his external memory and I agree with him completely. I plan everything in my Bullet Journal so far. But I'm looking for something else.
An agenda where I can be creative, but which doesn't take me as much time as a Bullet Journal. Now A-Journal Stationery sent me a Kitchen journal and a My Journal 2020. Great, now I could see if this might be something for me.
Try different planners
Last year I started my first Bullet Journal and from day one I was hooked. I really enjoy filling it in and can completely express my creativity in it. But to be honest, it takes a lot of time to make monthly spreads and weekly logs every time. That's why I like it so much that I get to review planners every now and then.
Recently I posted a review of the Purpuz planner, a nice planner, but I had a few points that didn't work for me. I was therefore very curious about the My Journal from A journal stationery.
The MyJournal 2020
My Journal is a diary full of useful checklists. For everyone who loves lists and plans. Clear your head, fill up your journal.
It is a diary full of handy checklists, to do's, not to do's, ideas and goals, but also all to pays, holiday plans and time for friends and family can be planned well with the help of the lists. So if you don't want to forget anything, just think of my-journal. That gives you space in your head.
For new ideas, for example.
And that's exactly what I'm looking for
The above is therefore immediately why I am so happy and satisfied with the My Journal from A-Journal Stationery. It's really just my Bullet Journal, but without the time I spend on this. In my Bullet Journal, should I turn the page' design yourself, now this is already done for me.
What does the planner look like? The planner starts with the months of 2020, after which you will find a page where you can enter the school holidays and find all holidays. Then you can write down the things you don't want to forget and goals for the new year.
Each month starts with a double page, here you can write down the goals you want to achieve, things you want to do this month, ideas, me-time, bills you have to pay, etc. Subsequently, each week has a double page and, in addition to enough space for each day, you also have space at the bottom of the page to make notes about phone calls or emails that you need to send. But also things you shouldn't forget and extra space for notes.
You can also write down memorable moments every week.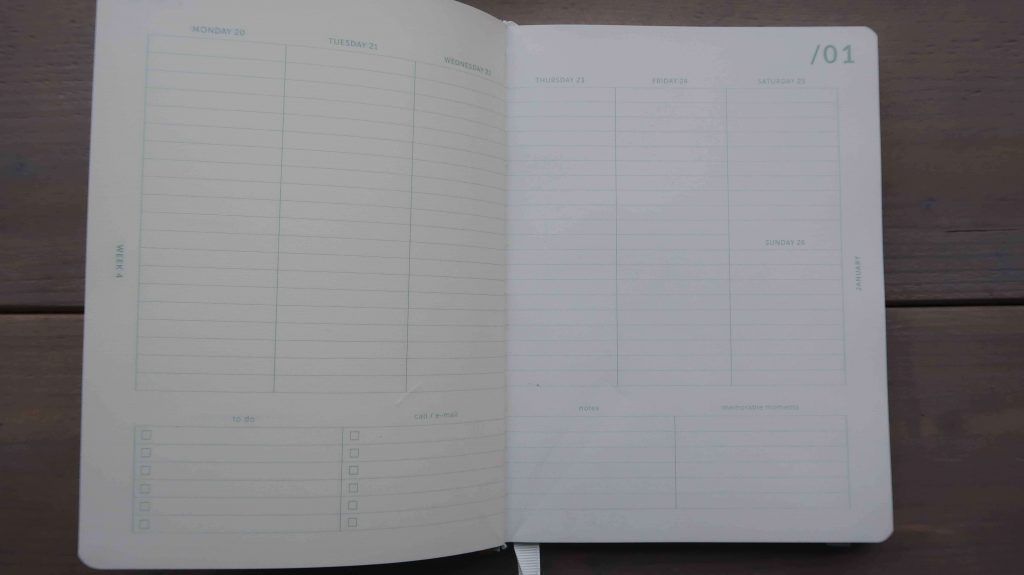 The part of the My Journal that reminds me of a Bullet Journal.
Each month continues like this and at the end of the planner you actually come to the Bullet Journal section. Here you can look ahead and plan for 2021, write down gift ideas, write down quotes and the things you love. You can write down your favorite movies, books you want to read and so much more.
There is room for hobbies, interests, but you can also write down your finances here, recipes, dreams and goals.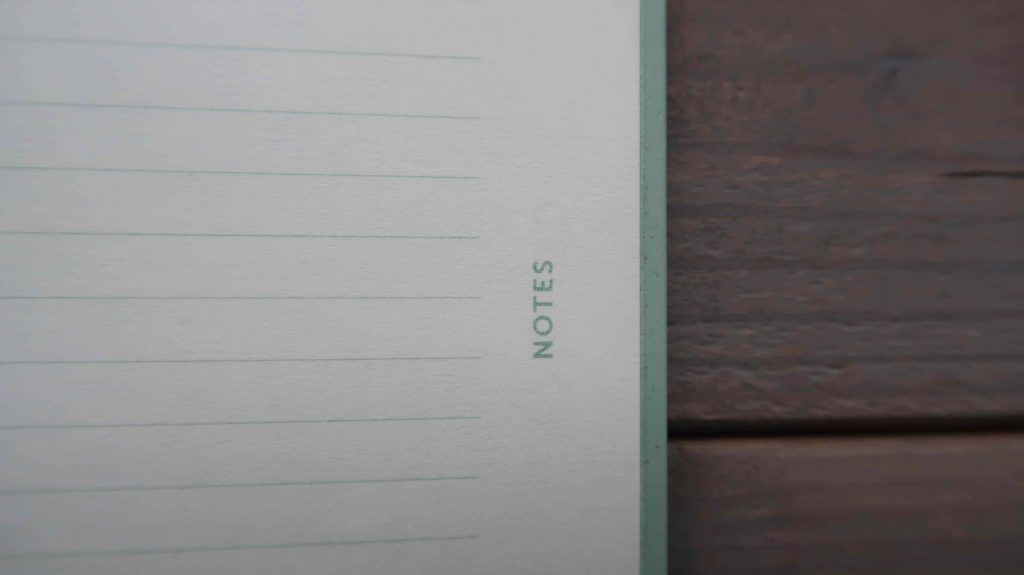 This planner is highly recommended if you, like me, like an overview. What appeals to me more about the My Journal than to another planner or regular agenda, is that there is no unnecessary page for me here, which I do not use anyway. There is more than enough space to write, draw and paste.
But I don't have to do this, because a lot has already been filled in.
On the site of A-Journal Stationery you will find in addition to this agenda (and definitely take a look, because good photo ' s of the inside side of the agenda was very difficult) much more agenda ' s, planners and calendars.