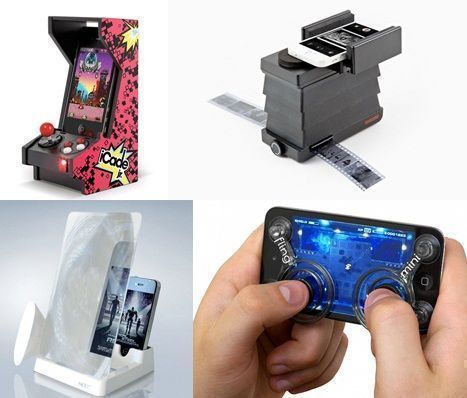 Handy gadgets for your phone
Handy for your phone
It is hard to find anyone without a mobile on the streets. Even at school I see more and more kids grab their phone as soon as they walk out of school and turn it on. It's of our time.
And there belong handy gadgets for your phone, I put a few on a row.
Handy to have
I used to be surprised that nobody talks to each other anymore. Nowadays I also check my mail while waiting. I also use my mobile a lot to take pictures.
Where previously I sometimes regretted not having taken a picture, I now think I sometimes make too much. Super handy, because I always have my phone with me. But what else can I use with my phone.
How can I make it even easier on myself and what else is useful??
Tripod for your phone
More often I make a video to accompany my blogs. Often from the boys , but also for example when I unpack a package or show things il. Because I sometimes need two hands, I often put my phone against a stack of books. Because I also realized that this was not really handy, I went looking for a tripod.
A tripod that I can put my phone in and it does work for multiple phones. I found a Universal tripod at Smartphone cases.en. It is a small, handy tripod with a sturdy holder suitable for almost any type of smartphone! Ideal for when you want to take a picture with the self-timer, for example.
The holder can be placed in almost any position. Because the tripod is so small and handy, you can easily take it with you when you go out.
Handy Anti dust plugs
A super nice handy gadget is the Anti dust plug. Decorate your phone with these cute dust plugs and pimp it to your own style. Your device is unique and has just a little extra's.
The plugs are easy to insert and remove in the headset jack. They come in all shapes and sizes. Stylish black, in different colors or full of blind bling.
Specifications of these ani-dust plugs:
Cute design dust plugs
Suitable for any phone with a headset jack
Create your own unique phone
Easy to click into your device
Prevents dust
Photo lenses
Another handy gadget for your smartphone is a separate photo lens. I once had a phone where you could put an extra lens on the bottom, but this was an awkward extra action, which I didn't really use much. This photo lens from Smartphonecover.nl you easily place on your phone so you can take sharp, beautiful pictures.
A clip with a rechargeable and built-in LED light.Use the LED light to illuminate your subject, avoid underexposed photos'and get more out of your camera!
Specifications
Thanks to the large and small clip, this set is suitable for any smartphone
Type of lenses: 185° fish eye, 0.65X wide angle and 10X macro lens
Comes with an LED light to prevent underexposed photos's
The LED lamp is rechargeable and adjustable in brightness
Charging is done with the included Micro-USB cable
Comes with a handy storage pouch and lens cover
Make it easy on yourself
Nowadays we use our cell phones so much, that it is useful to look for those nice little gadgets that make it easier to use.